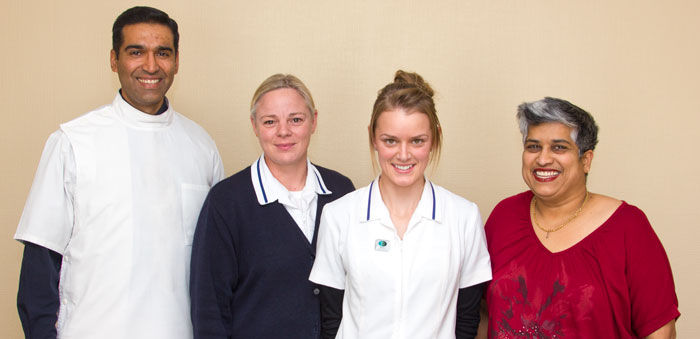 Colin Viegas
Colin purchased the existing practice of Windsor Dental Centre, then located at 46 New Brighton Road, in April 2009. Dentistry is an art form Colin has cultivated over the years of practice. It is his passion. His aim to replicate the tooths original form and give it optimum function is the founding principle for all treatment. It is a statement of his own standard of excellence.
In 2014, through the NZ Dental Association, he has taken up the opportunity to pass on his knowledge to another recently qualified Dentist in Christchurch.
Deeply committed to the medical field his enthusiasm has also seen itself flourish in the lives of his family, Colins wife is also a dentist and his children have all chosen careers within the medical arena.
Colin relates well to all people and has a special way with even the youngest of patient – winning their trust and confidence.
Tracy
Tracy started at Windsor Dental Centre in May 2010 in a part-time capacity, becoming full time in September of the same year. She is a important member of our team with her friendly, mild-mannered personality. Softly spoken and helpful she is willing to assist our patient with their care, comfort and information. A pleasant smile is always featured on her face. Tracy's spare time is filled with her family and friends, cultivating vegetables and herbs also crafts.
Leanne
Leanne joined Windsor Dental Centre in December of 2004 as a chair side assistant and progressed to practice manager. Her strengths lie in the ability to impart information in a clear and concise manner and sees to efficient running of the daily needs of the practice.
You will see the joint efforts of Sarah and Leanne in the design of the new facilities at Marshlands Road.
Her personal interests include reading, photography, swimming and is a coffee connoisseur.